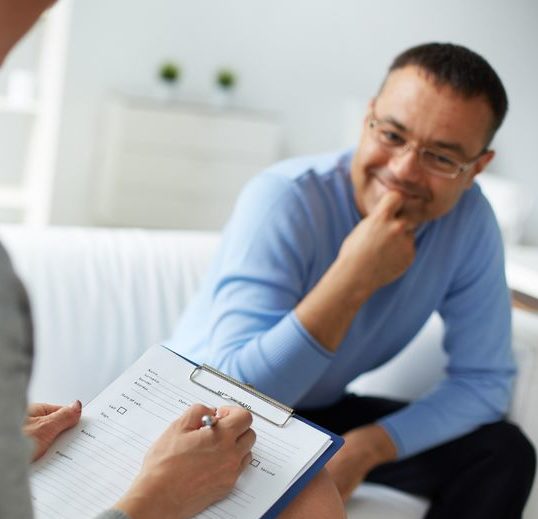 New guide for men with cancer – Working With Cancer
The first-ever guide to help men to keep working during or after a cancer diagnosis has been published
Is working really your main concern if you have cancer?
It's certainly one of them. Dame Carol Black, who addressed the symposium that launched the project said: 'when asked, most men with or surviving cancer, still value work. With longer life expectancy, rising incidence of cancer with an increased survival, more of these men will be seeking a return to the workplace.' Dame Carol is principal of Newnham College, Cambridge and from 2006 to 2016, she advised the UK Government on the relationship between work and health.
She went on: 'This is good news, not only for the men themselves – we know that worklessness is at least as dangerous to health as smoking – it also makes sense for society. Enabling those men who wish to return to work with and despite cancer will be facilitated by this tool from the European Men's Health Forum.'
How do you know it's what men want?
Because the booklet was written by a working man with cancer, developed with a steering group including working men with cancer and read and commented on by working men with cancer. It also addresses the employer's perspective, the legal position and related matters around money and general health.
Isn't there already a lot of information for people with cancer?
EMHF President Dr Ian Banks who chaired the project said: 'there's lots of information about living with cancer out there but little of it is targeted at men. Clearly is an area such as work which is so important to men this is a gap that we were determined to fill. More and more of us will be working with and after a cancer diagnosis. It's a challenging thing to do as all those involved in producing this guide know but Working With Cancer will make the challenge a little easier.'
Watch the video

Who produced it?
Working with Cancer was written by award-winning health writer Jim Pollard. The full Editorial Advisory Board was: Prof Ian Banks, EMHF President; Dr Steve Boorman, Director of Employee Health for Empactis and Honorary Professorial Fellow of the Royal Society of Public Health; Tracy Herd, Independent Health Improvement Specialist, EMHF; Dr Briege Lagan, Lecturer in Nursing & Public Health, Ulster University; Prof Eilis McCaughan, Professor in Cancer Care, Ulster University and men with cancer Raymond Bothwell, Brian Conway & Pat Hamill.
We at Working Towards Wellbeing applaud this brilliant initiative!